Faculty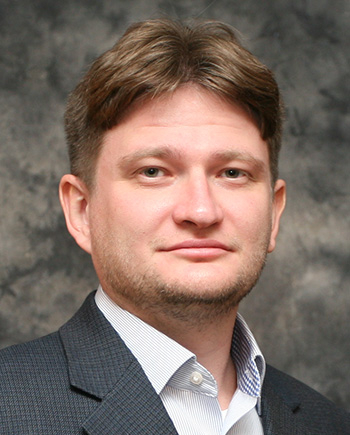 Sergey Shevkoplyas

Professor

Office Location

SERC 2009

Email

sshevkop

[at]

central.uh.edu
Dr. Shevkoplyas is a Professor of Biomedical Engineering at the University of Houston.  He received a BS and MS in Applied Mathematics & Physics from Moscow Institute of Physics & Technology (Russia) in 2000, and a PhD in Biomedical Engineering from Boston University in 2005.  After completing a postdoctoral fellowship in Chemistry and Chemical Biology at Harvard University (2005-2008), he served on the faculty of Tulane University as an Assistant and Associate Professor of Biomedical Engineering (2008-2013).
His current research is focused on the development, clinical translation and commercialization of microfluidic devices and systems for high-throughput cells separation in the fields of transfusion medicine and cellular therapy.
His research has been funded by the National Blood Foundation, the Bill & Melinda Gates Foundation, U.S. Department of Defense, Cancer Prevention and Research Institute of Texas, National Science Foundation, National Institutes of Health, and industrial partners.
Courses
Biomedical Processes (BIOE 2331)
Awards and Honors
2021: Senior Faculty Research Excellence Award, Cullen College of Engineering, University of Houston
2020: Career Innovator Award, Cullen College of Engineering, University of Houston
2014: Adjunct Associate Professor, Department of Pediatrics, Baylor College of Medicine, Houston, TX
2014: Certificate of Excellence, Cullen College of Engineering, University of Houston
2011 – 2013: Newcomb Fellow, Newcomb College Institute of Tulane University, New Orleans, LA
2008 – 2013: The Ken and Ruth Arnold Early Career Professor in Biomedical Engineering, Tulane University, New Orleans, LA
2004: BMES Poster Award for "Outstanding Scientific & Engineering Innovation"
2003 – 2005: American Heart Association (AHA) Predoctoral Fellowship Award
Research Interests
The primary focus of the Blood Microfluidics Laboratory is the development and clinical translation of high-throughput microfluidic devices and single-cell analysis tools in the field of blood storage and transfusion medicine.  We are currently developing novel technologies for improving the safety and efficacy of blood transfusions, and making blood products available for life-saving transfusions in resource-limited settings.  An additional significant thrust of our research program is the development of enabling technology for low-cost, point-of-care diagnostics in resource-limited settings.